Darilance Bramhope
Ch Darilance Porter Rhodes x Merseyport Penny Lane For Darilance (Aust)
(DOB 24 May 2019)
MULTI CLASS IN SHOW WINNER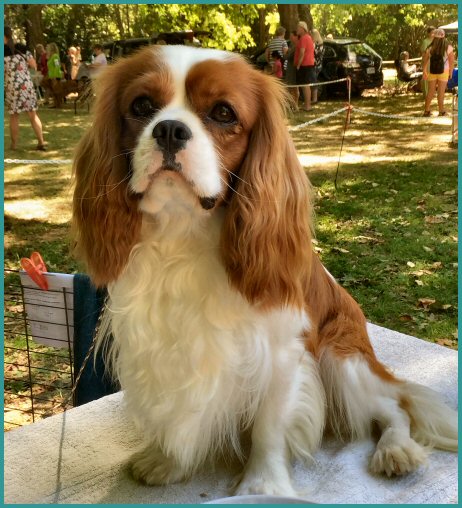 'Curtis'
~ ~ ~
Champion Darilance Chipotle
NZ Ch Merseyport Carter Of Darilance (Aust) x Darilance Taradiddle
(D.O.B 15 October 2014)
BEST JUNIOR IN SHOW
'Chipper'

~ ~ ~
RETIRED DOGS & DOGS FROM THE PAST
Champion Darilance Just Cracking
NZ Ch Bonniroy Carnaby Cracker Of Darilance (Imp UK) X Kimberglen Love Match for Darilance
(DOB 11 July 2005)
BEST STUD DOG IN SHOW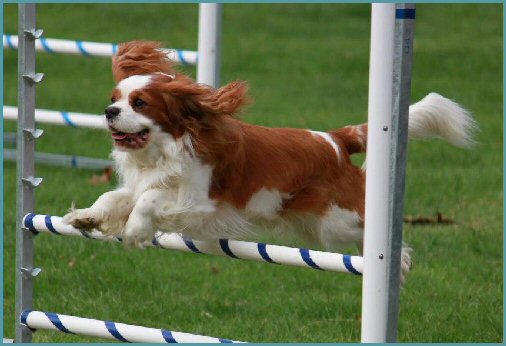 'Costley'

~ ~ ~
BISS NZ Champion Merseyport Carter Of Darilance (Aust)
Aust Ch Carolus Teddy Roosevelt (Imp UK) X Merseyport Hurdy Gurdy
(DOB 17 Dec 2006)
MULTI BEST IN SHOW SPECIALITY WINNER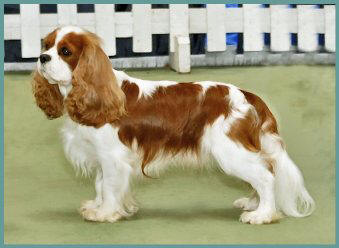 'Carter'

~ ~ ~
Champion Darilance Rosser Reeves
NZ Ch Merseyport Carter Of Darilance (Aust) x Ch Darilance Crystal Crackle
(DOB 26 Feb 2009)
BEST DOG IN SHOW SPECIALITY WINNER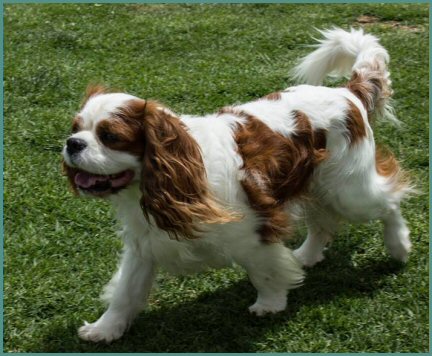 'Clifford'

~ ~ ~
RES BISS Champion Darilance Porter Rhodes
NZ Ch Merseyport Carter Of Darilance (Aust) x Ch Darilance Crystal Crackle
(DOB 26 Feb 2009)
RESERVE BEST IN SHOW SPECIALITY WINNER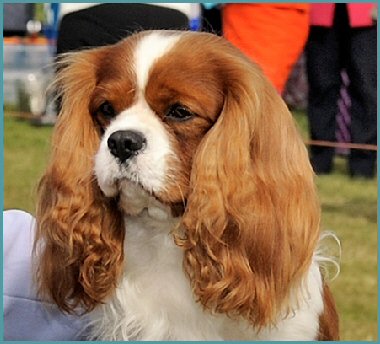 'Ollie'

~ ~ ~
BISS Aust/NZ Champion Merseyport Poppycock Of Darilance (Aust)
Ch Merseyport Billet Doux X Ceellen Iman
(DOB 26 December 2008)
BEST IN SHOW SPECIALITY WINNER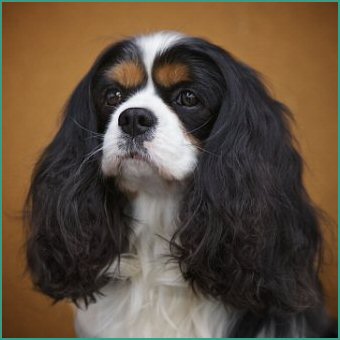 'Dickie'

~ ~ ~
Champion Darilance Montrogue
NZ Ch Merseyport Carter Of Darilance (Aust) x NZ Ch Carolus Catrice For Darilance (UK)
(DOB 30 January 2010)
CLASS IN SHOW SPECIALITY WINNER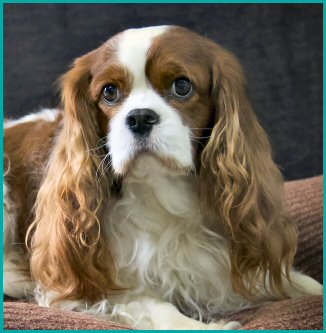 'Chisholm'

~ ~ ~
NZ CH BONNIROY CARNABY CRACKER OF DARILANCE (Imp UK)
Craigowl Crackpot at Arenkote X Bonniroy Chelsea Girl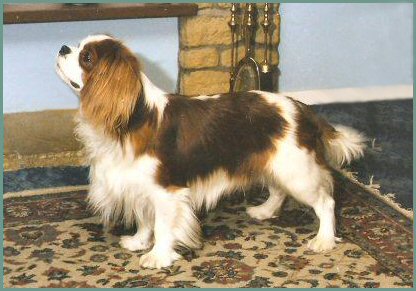 Chester (DOB 1 April 1995 - 15 April 2010)
Chester exploded onto the UK show scene at 2 years of age winning many Championship 1st and numerous Open Show Best of Breed and Group awards. He won the Humberside CKCS Club Points Trophy for 1998 with a record breaking number of points ever gained in the Club's history. In 1999 Chester competed in the Vetzyeme Beginners-to-winners competition and finished Top Toy Dog and Runner-up All Breeds. Chester qualified for his Stud Book Number at his first All Breeds Championship Show. His show career in New Zealand started at the age of 7 years where he won Multi Group and Best Of Group awards and quickly obtained the title of Champion.
Chester, now peacefully at rest, was with us until a few weeks after his 15th birthday. He loved bubbles and chased them even to his last day. Now he's catching them in bubble heaven.

~ ~ ~
NZ CH BONNIROY PETER PAN OF DARILANCE (Imp UK)
Charterwood Trigger X Bonniroy Chelsea Girl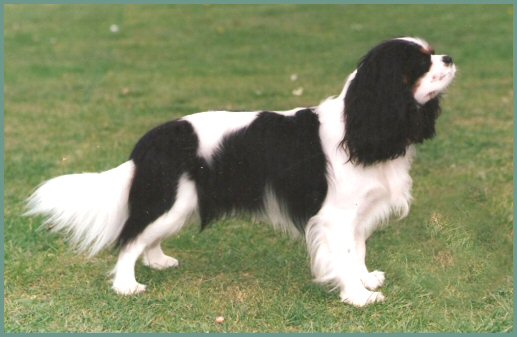 Cromwell (5 December 1997 - 23 November 2009)
Each year Cromwell was shown in UK he qualified for Crufts. At Crufts 2000 Millennium show he was placed 2nd in his class. He had a Reserve Best in Show (Open Show - UK) and many Best of Breed awards. He gained his New Zealand Championship title in grand style by going through to a tremendous finish with Reserve Best In Show.
Cromwell went to Agility training and loved the challenge, he was very clever and fast, a real live-wire.
Cromwell passed peacefully at 11 yrs 111/2 mths leaving us with memories we will cherish forever.

~ ~ ~
BONNIROY RHYMES AND REASONS OF DARILANCE (Imp UK)
Rhienvelt Ringmaster of Alinco X Bonniroy Ebony Eyes
Clayton (3 September 1997 - 13 November 2009)
Clayton had a super head, with a wonderful gentle expression and had overall superb colouring but he wasn't a 'show dog', though he had been to many 'Companion Dog Shows' regularly winning Handsomest Dog, Clayton had a great personality, so sensitive and playful. He had lots of enthusiasm for chasing and fetching his frizbee or ball.
He left us much too soon aged 12 yrs 21/2 mths through a tragic misadventure.

~ ~ ~